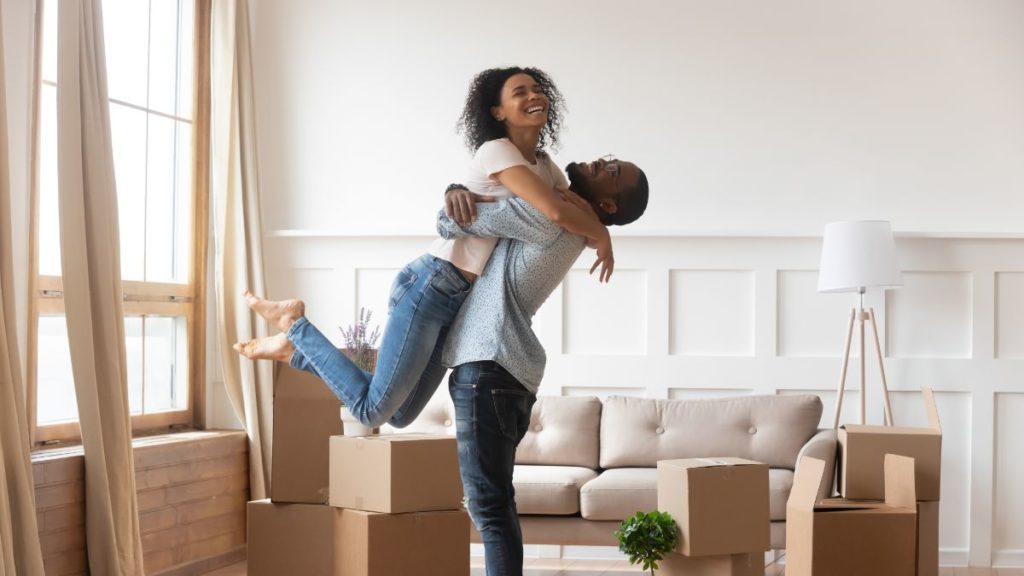 Are You Ready to Buy?
Now it is time for you to look deep within yourself and your bank account) to decide if you are ready to buy a home.
Finding your motivation and specifying your wants and needs is a good beginning, but there are other things to consider before taking the leap into home ownership.
What is your Financial Situation?
What's your debt load? Credit cards, utilities. car payments. childcare, and groceries are all factors to consider when deciding where your finances are. Don't forget the money for a broken air conditioning unit will be coming out of pocket. Will you be able to handle unforeseen emergencies? What portion of your monthly income will be used for housing payments? How is your credit history? Delinquent credit cards and bank payments, past bankruptcies or a student loan that is unpaid can severely affect your ability to get a mortgage loan. For a small fee, you can obtain a credit report on yourself and clear up any misunderstandings before applying for a loan.
What is your Employment History?
If you have been working continuously for the past two years, a lender should consider this to be steady employment. This does not mean that to be approved for a mortgage loan you need to have worked in the same place for two years: in fact, job changes can be favorable, especially for an increase in pay. However, if your work history has not been continuous for the last two years you may need to provide a reasonable explanation for any breaks in employment and you still may qualify for a loan.
Have you saved money for Down Payment and Closing Costs?
In addition to the amount of money you will have to borrow for your home, the lender will require you to invest. in cash. around 5-20% of the purchase price toward the loan. If you are looking at a 100.000 home, ten percent would be $10.000.
Closing costs are additional expenses that are incurred throughout the buying process that must be paid for in cash. These include inspection fees. escrow and title charges. and document fees. Closing costs vary depending upon loan type and contract terms, but are commonly up to 5% of the sales price.
How Much Can You Afford?
It is believed that most people can afford a home two and a half times their annual income. This is a handy guideline, but the way interest rates vary, current thinking relies on how much you have saved for a down payment and closing cost, how much of a monthly mortgage payment you can afford, and how much you need per month to meet other responsibilities.
Down Payment and Closing Costs
Saving money for the down payment and the closing cost is usually the hardest part of preparing yourself to buy a home. Because a down payment is typically 20% of the purchase price of your home and the closing costs are typically 5% of the purchase price, it is a good idea to find out how much you have available. This money could be from:
Checking, savings and money market accounts
Cash value of your life insurance
Stocks and bonds
Resale value of any personal property
Once you know what your assets are worth, figure out what your expenses total is. Expenses might include:
Utilities
Charge account balances
Insurance premiums
Auto and/or school loans
Federal, state and local taxes
Don't forget to consider moving fees, home decorating costs. and any other upcoming expenses. You do not want the down payment and closing costs to deplete all of your savings.
When you subtract your expenses from your assets. the difference will be what you have to use for a down payment and closing costs.
How Can a Real Estate Professional Help?
The selection of an agent will be one of the most important decisions you will make when looking to buy a home.
Think about it – you are on the verge of spending an astronomical amount of money on something that you will have to look at and live in every day. Wouldn't it make sense to seek advice and wisdom from someone with first hand experience in the whole process?
The Benefits of Hiring a Real Estate Professional
Working with a professional real estate agent is beneficial for several reasons. They can…
…easily obtain information on all properties listed for sale.
…set appointments for you to see homes that interest you.
…help you complete the necessary paperwork when you make an offer.
…help you arrange for financing.
…negotiate with experience. They know how to talk-the-talk.