Scottsdale, Arizona is widely known for its beautiful desert landscape and luxurious resorts, but it's also a fantastic destination for families. Whether you're a local or a visitor, there are plenty of fun and exciting activities to keep the whole family entertained.
1. Explore the Outdoors
Scottsdale is surrounded by stunning natural beauty, and there are plenty of opportunities for families to get out and enjoy it. Take a hike in the McDowell Sonoran Preserve, which boasts over 30,000 acres of protected desert wilderness. The preserve has over 200 miles of trails of varying difficulty levels, so there's something for everyone. You can also take a guided horseback ride through the desert with one of the many local outfitters, or explore the area on a mountain bike.
2. Visit the Phoenix Zoo and Butterfly Wonderland
The Phoenix Zoo is just a short drive from Scottsdale and is home to over 3,000 animals, including elephants, giraffes, and tigers. The zoo also has a petting zoo, a carousel, and a splash pad for kids to cool off on hot days. Just across the street from the zoo is Butterfly Wonderland, where visitors can wander through a rainforest habitat filled with thousands of butterflies.
3. Experience the Wild West at Rawhide Western Town
Rawhide Western Town is a unique attraction that offers visitors the chance to experience life in the Wild West. The town has a variety of activities, including stagecoach and train rides, gunfights, and gold panning. There are also shops and restaurants, as well as a petting zoo and a rock-climbing wall.
4. Learn About Native American Culture
Scottsdale is located in the heart of Native American country, and there are plenty of opportunities to learn about the area's rich cultural heritage. The Heard Museum in nearby Phoenix is dedicated to Native American art and culture, with exhibits showcasing everything from pottery and jewelry to textiles and paintings. The museum also hosts cultural performances and events throughout the year.
5. Cool Off at Big Surf Waterpark
On hot summer days, families can head to Big Surf Waterpark in Tempe, just a short drive from Scottsdale. The park features a wave pool, water slides, and a lazy river, as well as a kiddie area for younger children.
6. Enjoy Art and Culture at the Scottsdale Museum of Contemporary Art
The Scottsdale Museum of Contemporary Art is a must-visit for art lovers. The museum hosts a range of exhibitions throughout the year, showcasing the work of both local and international artists. There are also interactive installations and hands-on activities for kids.
7. Attend a Spring Training Game
Scottsdale is home to the San Francisco Giants and Arizona Diamondbacks during spring training. Attending a game is a fun way to experience America's favorite pastime in a family-friendly environment.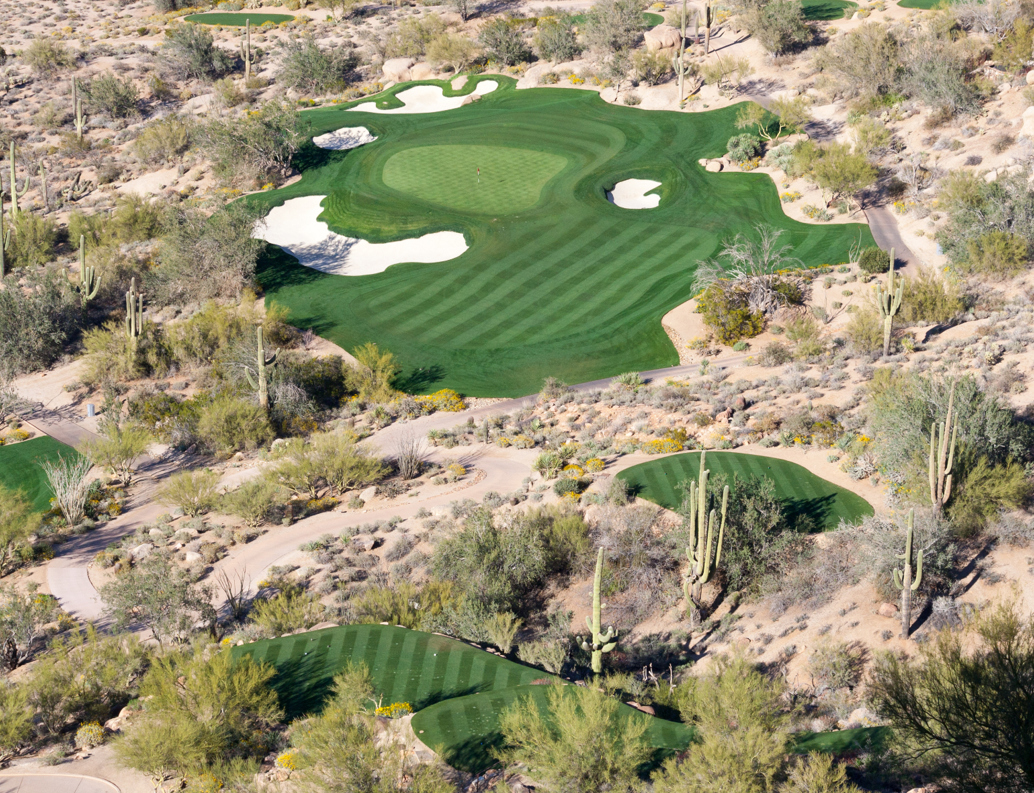 8. Butterfly Wonderland – Located at the Salt River Pima-Maricopa Indian Community
Butterfly Wonderland is a massive indoor butterfly pavilion and rainforest exhibit. With 3D films, interactive exhibits, and thousands of butterflies fluttering around you, it's an excellent place for families to learn and explore nature.
9. McCormick-Stillman Railroad Park
McCormick-Stillman Railroad Park is a must-visit spot for family fun in Scottsdale. The park features a miniature train ride, a historic carousel, a museum, and a playground.
10. OdySea Aquarium
The OdySea Aquarium is one of the largest aquariums in the Southwest and features over 30,000 sea creatures from around the world. With interactive exhibits, a giant 3D theater, and a SeaTrek underwater walking tour, there's plenty to see and do here for every member of the family.
11. Camelback Mountain
Camelback Mountain is not only one of Scottsdale's most iconic landmarks but is also a great place for a family hike. With trails of varying levels of difficulty, Camelback Mountain offers breathtaking views of the city and the surrounding desert.
12. Scottsdale Quarter
Scottsdale Quarter is an outdoor shopping and dining destination that caters to families with children of all ages. With over 80 shops, delighted restaurants, and a splash pad for children, Scottsdale Quarter has something for everyone.
13. Scottsdale Center for the Performing Arts
If you are interested in the arts, then Scottsdale Center for the Performing Arts is a must-visit destination. The center has a diverse lineup of performances, from theater to music to dance, that will delight both the young and the old.
14. Phoenix Zoo
Just a short drive from Scottsdale is the Phoenix Zoo, one of the largest non-profit zoos in the country. The zoo has over 3,000 animals from around the world and also offers a petting zoo, carousel, and a splash pad.
Scottsdale, Arizona is a great destination for families looking for fun and adventure. From outdoor activities to cultural experiences, there's something for everyone. So, if you're looking to relocate to a family-friendly area, Scottsdale is definitely worth considering.