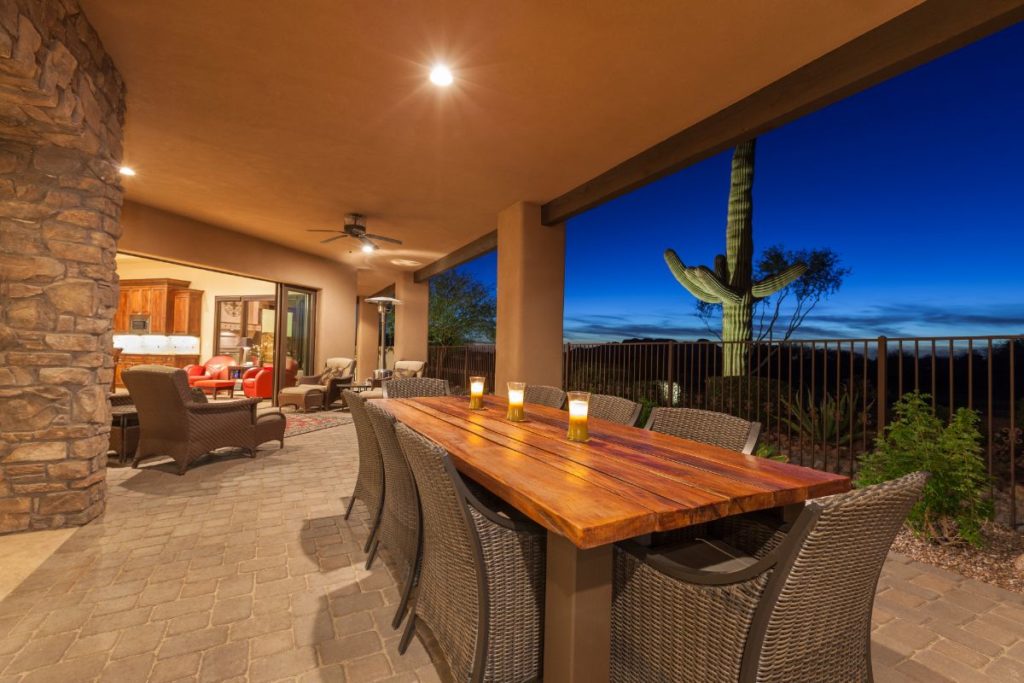 How Can a Real Estate Professional Help?
The selection of an agent will be one of the most important decisions you will make when looking to buy a home.
Think about it – you are on the verge of spending an astronomical amount of money on something that you will have to look at and live in every day. Wouldn't it make sense to seek advice and wisdom from someone with first hand experience in the whole process?
The Benefits of Hiring a Real Estate Professional
Working with a professional real estate agent is beneficial for several reasons. They can…
…easily obtain information on all properties listed for sale.
…set appointments for you to see homes that interest you.
…help you complete the necessary paperwork when you make an offer.
…help you arrange for financing.
…negotiate with experience. They know how to talk-the-talk.
Prior to Listings
The first impression is the most important one. Make it squeaky clean! It is better that buyers think of fitting the table in the kitchen than how much "work" needs to be done before they can even move in! Freshly painted walls and doors will make an impact and provide a good return on dollars spent Ask your REALTOR® for specific advice, as they know what your competition is in the marketplace.
Here is a list orMust-Dos" for every Seller
Keep the front yard neat and trim shrubs so buyers can see your home.
Paint the front door and polish or replace the hardware and front door mat.
Make sure your doorbell is working.
All outside lighting should be clean and working (NO cobwebs!)
Repair exterior wall cracks and paint the house if needed. It is money well-spent.
Clean the driveway and garage of any stains and remove all boxes in the garage to a storage unit or attic.
Garage door should work smoothly.
Shampoo/replace the carpet – neutral colors sell far faster than mixed colors.
Clean the floors, particularly the grout on the tile flooring.
No squeaky windows or doors.
Wash the cabinets inside and out.
Tighten all cabinet doors and door knobs.
Paint the interior of the home a light neutral or white color. The home will appear larger as well as clean.
Windows should sparkle. Clean window coverings and wash the blinds or shutters.
Repair leaking faucets and caulk bathtubs and showers.
Be sure all toilet seats look new and are firmly attached.
Replace shower curtains and fluff the bath mats.
Repair noisy ceiling or ventilating fans.
Kitchen appliances should be spotless.
Pack away and remove all photos, nick-knacks, and collectibles.
Extension cords and power strips should be out of view.
Dirty Laundry should be put out of sight.
Replace all air filters.
Pool/spa equipment and mechanics should be kept clean and working properly.
Paint or replace fences, gates, and latches (if needed).
Setting the Price
The listing price for property is critical to the sale. Pricing must be competitive to catch a prospect's attention and will be more accurate with REALTOR® input familiar with property values, market trends, practices and competition because REALTORS®…
…preview homes for sale regularly.
…watch daily for new listings on the market.
…understand what makes them sell quickly.
…knowwhat buyers will find most appealing.
…know how to help you show a home's best features.
…know current selling prices for comparable properties.
…are unbiased providing objective opinion
REALTORS will provide comparable sales (which will compare list prices to actual selling prices), as well as houses which were listed but did not sell (listing expired due to condition or pricing) to help make an informed pricing decision because purchasers quickly realize value. Purchasers have seen other properties with different amenities. This will also give you negotiating room. If the price is not realistic, it may reduce prospects because price is beyond reach.
Listing too high may cost you money when it's reduced over and over again in order to entice a buyer. Your first few weeks are critical to receiving the best market exposure and the best price.